The Guide@Hand interactive city guide has a special edition for the DSN 2013 participants. To download it to your phone, follow the links (or directly the QR codes) on the Final Program page.
GUIDE@HAND is an audio tourist guide application available on smart phones.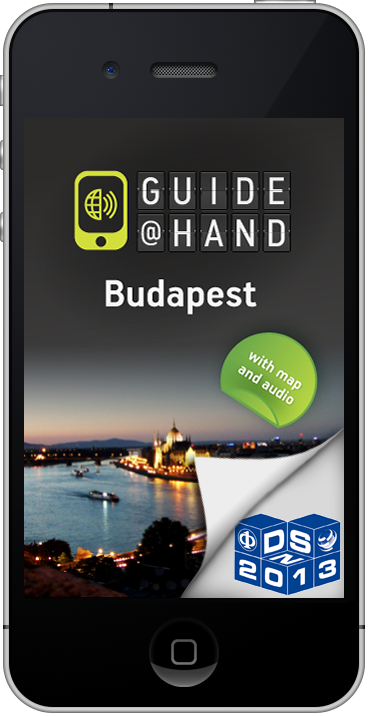 You can standalone discover the city during their one- or two-hour-long enjoyable walks.
You can get from one point to another by the help of voice instructions while walking.
They give you offline interactive maps, therefore, you do not have to pay for the Internet (e.g. roaming).
On your way, you can find useful places as well (e.g. restaurants, entertainment, shops, etc.) on the map.
You can use it in various languages.
And additional to all of that, you will have your DSN 2013 final program @Hand.
Some video tutorials of the application